TAANZ NTIA Judges
Proudly presented below are the official panel of judges involved at the TAANZ National Travel Industry Awards 2018. The judging panel was selected for their amplitude of experience and industry knowledge.
NTIA Judges Sponsor proudly supported by SKYCITY Grand Hotel and SKYCITY Hotel


Simon White – Head Judge
Simon White is the operations manager Event Hospitality New Zealand – QT, Rydges & Atura Hotels and has over 25 years of experience leading hotel development and acquisition, representing brands such as Sydney Rennaisance Hotel now Mariott Sydney), Stamford Hotels & Resorts, 2 Bond Street Hotel and Rydges Hotels & Resorts. Simon has a great affinity with the travel industry and travel agents in particular.
Debbie brings over 20 years experience in helping organisations to upskill their people. With a passion for business excellence through its people capability, Debbie has held executive and consultancy roles. Debbie has been a judge for the TAANZ Travel Awards since their inception and worked closely with TAANZ to lead the qualifications review for Travel and strategies to increase qualified staff in Travel Agencies nationwide. Debbie is a strong advocate for travel industry standards, excellence and innovation in the customer experience. Debbie is honoured to be judging again for the TAANZ NTIA Awards.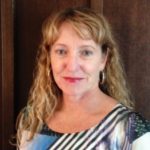 Megan Roberts
Megan Roberts is the Tourism Work Integrated Learning Leader at Auckland University of Technology. Management experience in retail travel, in both New Zealand and the United States, led Megan to travel & tourism education. She has wide teaching experience including as a consultant trainer to industry, Travel Tutor in the private training sector and for the last 17years as a Senior Lecturer at AUT. Megan is currently involved in a number of research projects focused on the NZ travel agency sector and travel and tourism education. She has been a judge for the New Zealand Travel Industry Awards for the past four years.
Dean Minchington was, until recently, the head of ServiceIQ, the Industry Training Organisation that unites three former key ITOs in the New Zealand service sector, covering aviation, tourism, travel, cafes, bars, restaurants, accommodation, food services, clubs, quick service restaurants, museums, retail and retail supply chain. The large and growing service sector employs around one in five New Zealanders.
Dean returned to New Zealand from living and working for several years in Australia to take on the Chief Executive role of ServiceIQ. Prior to his return he was CEO of Entello Group Pty Ltd in Brisbane. Dean served as Chief Operating Officer with CareFlight Queensland, was General Manager Business Development with Aviation Australia, and held earlier management positions in both Australia and New Zealand. His last role in New Zealand was with Origin Pacific Airways, and he started his career in the Royal New Zealand Air Force as an aircraft engineer.
In several of his previous roles, Dean has had direct involvement in industry skills training, leading or alongside registered training organisations (RTOs) and the Industry Skills Council in Australia. During his time at Aviation Australia, CareFlight and Entello, he was instrumental in the development of international business in South Africa, the Middle East and Southeast Asia.
With his extensive experience in the Middle East, gained through the last decade, Dean has been closely involved in the negotiation, securing of contracts and oversight of ongoing contracted business for clients that include Etihad Airways, Emirates, Abu Dhabi Police Air Wing, Qatar Defence Force and Civil Defence, Saudi Arabia.
Dean is also a company director, a former member of the Australian Institute of Company Directors, CEO Institute and the New Zealand Institute of Management.