TAANZ NTIA Judges
Proudly presented below are the official panel of judges involved at the TAANZ National Travel Industry Awards 2018. The judging panel was selected for their amplitude of experience and industry knowledge.
NTIA Judges Sponsor proudly supported by SKYCITY Grand Hotel and SKYCITY Hotel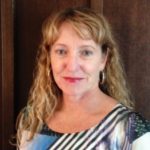 Megan Roberts – Head Judge
Megan Roberts is the Tourism Work Integrated Learning Leader at Auckland University of Technology. Management experience in retail travel, in both New Zealand and the United States, led Megan to travel & tourism education. She has wide teaching experience including as a consultant trainer to industry, Travel Tutor in the private training sector and for the last 17years as a Senior Lecturer at AUT. Megan is currently involved in a number of research projects focused on the NZ travel agency sector and travel and tourism education. She has been a judge for the New Zealand Travel Industry Awards for the past four years.
Debbie brings over 20 years experience in helping organisations to upskill their people. With a passion for business excellence through its people capability, Debbie has held executive and consultancy roles. Debbie has been a judge for the TAANZ Travel Awards since their inception and worked closely with TAANZ to lead the qualifications review for Travel and strategies to increase qualified staff in Travel Agencies nationwide. Debbie is a strong advocate for travel industry standards, excellence and innovation in the customer experience. Debbie is honoured to be judging again for the TAANZ NTIA Awards.
Lizzie Valentine
Dr Lizzie Valentine is an experienced chief executive and company director. She is currently MD of Enterprise Governance Consulting, a boutique consultancy and executive coaching business. Her work focuses on building digital capability and making user-centred, smart use of technology. Between 2007 and 2011, Lizzie was CEO of ATTTO, and has a broad background in the aviation, travel and tourism industries from her early career. In 2016 she graduated with a Doctor of Information Technology from Queensland University of Technology, and also has an MBA (2002) from Henley (UK).
John Hellebrekers
John Hellebrekers is the managing Director and founder of Barworks Group Ltd, and has been involved in the hospitality industry for more than 30 years. John's passion, commitment and drive has ensured steady growth within Barworks and this holds him in high regard within the industry.He holds a position on the national board of Hospitality New Zealand, and has been inducted in to the Hall of the fame for both HNZ and the Restaurant Association.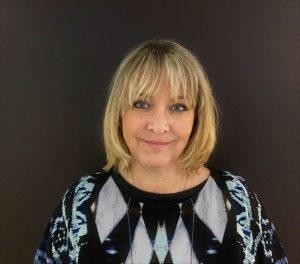 Belinda Jorgensen
Belinda is the Industry Engagement Operations Manager at ServiceIQ, the industry training organisation (ITO) for the aviation, hospitality, retail, travel, tourism and museums sectors.
Belinda has an extensive background in business development. She also demonstrates strong operational experience in the implementation of on- job training and assessment programmes. Belinda influenced the development of the Experienced Consultant Award, enabling experienced travel consultants to gain their qualification through recognition of their prior work experience and TAANZ membership. She also has a wide range of management experience in both small to medium-sized business, and was a partner in a successful small service industry business for 12 years.