TAANZ NTIA Judges
Proudly presented below are the official panel of judges involved at the TAANZ National Travel Industry Awards 2019. The judging panel was selected for their amplitude of experience and industry knowledge.
NTIA Judges Sponsor proudly supported by SKYCITY Grand Hotel and SKYCITY Hotel


Megan Roberts – Head Judge
Megan Roberts is the Tourism Work Integrated Learning Leader at Auckland University of Technology. Management experience in retail travel, in both New Zealand and the United States, led Megan to travel & tourism education. She has wide teaching experience including as a consultant trainer to industry, Travel Tutor in the private training sector and for the last 17years as a Senior Lecturer at AUT. Megan is currently involved in a number of research projects focused on the NZ travel agency sector and travel and tourism education. She has been a judge for the New Zealand Travel Industry Awards for the past four years.

Debbie Martindale
Debbie brings over 20 years experience in helping organisations to upskill their people. With a passion for business excellence through its people capability, Debbie has held executive and consultancy roles. Debbie has been a judge for the TAANZ Travel Awards since their inception and worked closely with TAANZ to lead the qualifications review for Travel and strategies to increase qualified staff in Travel Agencies nationwide. Debbie is a strong advocate for travel industry standards, excellence and innovation in the customer experience. Debbie is honoured to be judging again for the TAANZ NTIA Awards.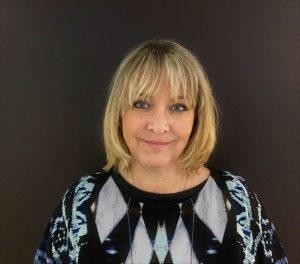 Belinda Jorgensen
Belinda is the Industry Engagement Operations Manager at ServiceIQ, the industry training organisation (ITO) for the aviation, hospitality, retail, travel, tourism and museums sectors.
Belinda has an extensive background in business development. She also demonstrates strong operational experience in the implementation of on- job training and assessment programmes. Belinda influenced the development of the Experienced Consultant Award, enabling experienced travel consultants to gain their qualification through recognition of their prior work experience and TAANZ membership. She also has a wide range of management experience in both small to medium-sized business, and was a partner in a successful small service industry business for 12 years.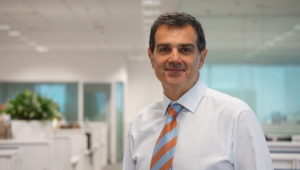 Matteo Zanarini
Matteo Zanarini is the Area Manager South West Pacific at the International Air Transport Association (IATA), based at IATA's Sydney branch office.Matteo migrated to Australia in 1972 from Bologna Italy and after completing High School in Sydney he commenced his career in Aviation where he has gained over 30 years of industry experience.
Matteo commenced his career in Freight Forwarding in Sydney and soon after moved to Airline Passenger and Cargo where he held a number of managerial roles with Alitalia Airlines, in Australia, Asia and Europe.Matteo joined IATA In 2009, as Passenger Services Manager before moving into the role of Aviation Solutions Manager, South West Pacific in 2013 and subsequently appointed Area Manager in January 2018.
Tony is a sales and marketing professional with extensive experience in the travel & tourism sectors. Having in inbound and outbound both here and overseas, Tony has experienced all aspects of the industry from being a tour guide, through to running the sales and marketing activities for Contiki in New Zealand and Asia. Most recently Tony was the director of marketing and communications at the Travel Corporation being appointed, earlier this year, to General Manager – Industry Engagement at Service IQ, the industry training organisation (ITO) for aviation, hospitality, retail, travel, tourism and museums sectors. Outside of work Tony and his wife, Catherine have two primary school aged children with whom they enjoy mountain biking.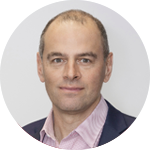 Andrew McSweeney
Andrew is currently Chief Executive of ServiceIQ. ServiceIQ is the industry training organisation (ITO) for the aviation, hospitality, retail, travel, tourism and museums sectors.
He was previously with AgResearch for seven years as its Shared Services Director. His other roles have been as Group General Manager of Human Resources and Corporate Services for PGG Wrightson Limited, and executive positions as General Manager Human Resources for ANZ National Bank, Human Resources Manager for Fujitsu and Head of Human Resources for BNZ.