TAANZ National Travel Industry Awards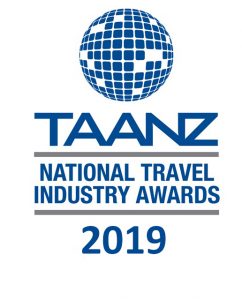 TAANZ is delighted to welcome guests to another fantastic year of the National Travel Industry Awards, presenting 29 categories across brand, location, individuals, and brokers. 18 of these categories will be rigorously judged which consists of 17 agent categories and 1 supplier category.
All winners will be announced at the Gala Dinner Saturday 7th September 2019 at the SKYCITY Convention Centre, Auckland.
Pre drinks start at 5:30pm, Doors open 6:00pm
TAANZ NTIA 2019 Gala Dinner
Venue: New Zealand Room, Level 5, SKYCITY Convention Centre, Auckland
Address: 88 Federal St, Auckland
Dress: Black tie