The Travel Advisor as your local gatekeeper
Mike McRoberts' work as a TV journalist has taken him to some of the world's toughest destinations – so when he decided on a holiday to see the authentic side of Mexico, he knew the country came with a mixed reputation. What's more, Mike wanted to experience the real side to a country which had always interested him alongside close friends and all their children, who were aged from 12 to 15. So he contacted travel advisor Andrew Parke to find the right balance of rest and reality.
"I was really keen to go to Mexico and thought it would be a great place for the kids to experience. Of course, Mexico has had a bit of a bad rap in terms of crime and such over the past few years but my travels to war zones and disaster zones has taught me that often these cases can be quite isolated.
"Our brief to Andrew was simple – we want some chill out time, but also want to include something a bit more challenging for us all that that will really allow us to experience Mexico. Preferably with no technology.
"The reality is that we totally could have gone online and booked one of the resorts there. But our most favourite part of the trip was the week in between resorts that Andrew arranged, where we travelled with a guide along the Guatemalan border. It was just extraordinary to spend time in the Mayan Indian villages and we were lucky enough to be there for a change-over ritual where one local family takes over the running of the village from another. It was an amazing experience to see that and the whole week took us all out of our comfort zones in a positive way.
"When we contacted Andrew, we knew that we wanted to experience the real Mexico but had little idea of how. A lot of the places that we visited had no other tourists and just locals, so we really did get a good sense of the country. It was a brilliant trip!"
'If You Don't See The TAANZ sign, You're Not Covered'!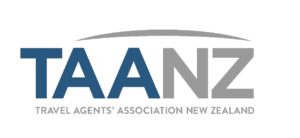 Contact: Andrew Parke
World Travellers Travel Advisor
andrew.parke@fuziontravel.co.nz
Phone: 09 527 7893
Mobile: 021 972 710
The Travel Advisor as Superhero
"When Julian and Beverley Cole discovered their flights to Seattle had been cancelled because of a volcanic eruption in Iceland it put their entire trip of a lifetime to Alaska at risk. Fortunately, though, experienced travel advisor Rod Vickers already had a plan-B up his sleeve to save the day.
We were so excited to be going on a wonderful cruise to Alaska – but when we arrived at the airport the required three hours before departure, we learned that our flight was probably going to be cancelled as a knock-on from all the dramas surrounding the ash cloud coming from the eruption of Eyjafjallajökull in Iceland.
"When the cancellation was confirmed it was very alarming because we had to connect with our cruise the day after our arrival in Seattle.
"But when we called Rod with the news that our flight had been cancelled, he already had a plan in place and was able to confirm our booking and get us on the first available flight out. Luckily he'd seen all the dramas the ash cloud was causing for travellers and had pre-emptively held some seats for us on Air Tahiti Nui via Tahiti.
It was tight but we did make our cruise departure and were so relieved to have got there in time – especially when we realised that a lot of other people didn't.
"The whole team at World Travellers Titirangi is magic – every booking we make through them is well thought through and runs exactly to plan. Even when it's part of a tiki tour around the USA to visit Frank Lloyd Wright buildings that takes you from Spring Green in Wisconsin to rural south-western Pennsylvania."
'If You Don't See The TAANZ sign, You're Not Covered'!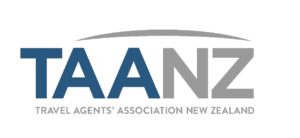 Contact: Rod Vickers
World Travellers Travel advisor
rod@titirangitravel.co.nz
Mobile: 027 274 1317
Phone: 09 817 8042
The Travel Advisor as your trusted local fixer
Maureen Roke likes to see a different side of life when she's on holiday, preferring an authentic experience over a tourist tour every time. So when she decided a Pacific Islands trip was on the cards, she handed over the details to her trusted travel advisor Lynette Giles, who's been "mind-reading" Maureen's holiday plans for years.
"When I go to see Lynette and start to talk about my next travel idea, she already knows what sorts of places I want to stay at. I like low-key and interesting… and Lynette always gets it just right.
"With our Vanuatu trip, we flew into Port Vila but were going to stay on the northern island of Espiritu Santo, which most people reach via a 50-minute flight. But Lynette suggested we take the 'Big Sista' boat rather than fly. It's an overnight boat from Port Vila that takes around 24 hours and you pretty much travel with the locals and chickens and produce. Lynette couldn't book this from New Zealand for us but had done all the research so that we knew exactly what we needed to book – and where – once we arrived in Port Vila.
"The crossing was a great start to the holiday and got us into 'locals' mode. We stayed in a lovely hotel that Lynette arranged in Santo, and, from there, headed off to a couple of other islands to stay with the locals and help in a village school.
"We next went to Lynette to help organise a trip to Bhutan in the Himalayas that included 10 days in Kathmandu… but, alas, that had to be cancelled after the earthquake. Lynette was so supportive during the insurance claim process and absolutely went above and beyond the call of duty to assist us. I'm convinced that if I hadn't booked through an agent, we would not have got the refunds we did after cancelling."
'If You Don't See The TAANZ sign, You're Not Covered'!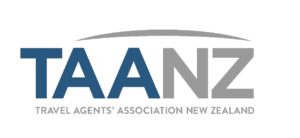 Contact: Lynette Giles
World Travellers Travel expert
lynette@warkworthtravel.co.nz
Phone: 09 425 8009