Get set, let's travel! – It is all so exciting to go away on a holiday but before you do have a read on some of the guides and advice we have below for you.
TAANZ Pre Departure Guides
Have your holiday go as smooth and enjoyable as possible – Once you have booked your travel plans with your TAANZ travel agent, use the pre-departure guide and pack like a pro checklists below to travel in confidence knowing you're as organised and prepared as you can be.
Just click on the links, view, print, save, and travel!
Travel Insurance – It is highly recommended that you get travel insurance to keep yourself covered with risks you might face during your travels. A travel agent helps you plan your holiday to give you peace of mind but unexpected events such as lost luggage, medical expenses, trip cancellations, need coverage too which is why it is just as important to planning your holiday. So what are the types of travel insurance? What are you covered for?
Travel Safe and Consumer NZ have published a helpful guide to provide you these answers, click on the guide below to open and read.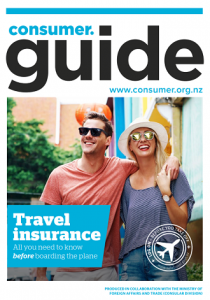 Travel Safe – Keep friends and family informed of your travel plans, don't forget to register your travel with SafeTravel –  visit their website to find out more information.