"I was recommended Zaheda by a friend, and after my dealings with her – I can see why.
Zaheda was incredible efficient, patient and knowledgeable. I had the most amazing 3 weeks holiday in the USA, and that was down to her impeccable planning and organization.
I am so pleased I took some recommendations and advice from her, as I don't think my holiday would have been anywhere as good as it was, if I hadn't. It really is so helpful to be able to contact Zaheda with a vague idea on my holiday and then work together in turning it into reality and something truly magical.
There were stages I was questioning everything and worried more so when Zaheda was so calm about it, it was only because she had everything under control and therefore took the 'worry' out of my holiday.
Although I never experienced any problems with my travel, it is a comfort to know that Zaheda was so accessible if anything did ever go wrong. Zaheda always dealt with my questions, my – sometimes irrational – concerns and requests with patience and good humour.
Thank you for making my first trip to the USA, an unforgettable and stress free one.
'If You Don't See the TAANZ Sign, You're Not Covered'!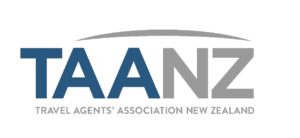 Contact: Zaheda Davies
zaheda@nztravelbrokers.co.nz
Phone: +64 4 4753786
Mobile +64 21 733659″