The Travel Advisor as your trusted local fixer
Maureen Roke likes to see a different side of life when she's on holiday, preferring an authentic experience over a tourist tour every time. So when she decided a Pacific Islands trip was on the cards, she handed over the details to her trusted travel advisor Lynette Giles, who's been "mind-reading" Maureen's holiday plans for years.
"When I go to see Lynette and start to talk about my next travel idea, she already knows what sorts of places I want to stay at. I like low-key and interesting… and Lynette always gets it just right.
"With our Vanuatu trip, we flew into Port Vila but were going to stay on the northern island of Espiritu Santo, which most people reach via a 50-minute flight. But Lynette suggested we take the 'Big Sista' boat rather than fly. It's an overnight boat from Port Vila that takes around 24 hours and you pretty much travel with the locals and chickens and produce. Lynette couldn't book this from New Zealand for us but had done all the research so that we knew exactly what we needed to book – and where – once we arrived in Port Vila.
"The crossing was a great start to the holiday and got us into 'locals' mode. We stayed in a lovely hotel that Lynette arranged in Santo, and, from there, headed off to a couple of other islands to stay with the locals and help in a village school.
"We next went to Lynette to help organise a trip to Bhutan in the Himalayas that included 10 days in Kathmandu… but, alas, that had to be cancelled after the earthquake. Lynette was so supportive during the insurance claim process and absolutely went above and beyond the call of duty to assist us. I'm convinced that if I hadn't booked through an agent, we would not have got the refunds we did after cancelling."
'If You Don't See The TAANZ sign, You're Not Covered'!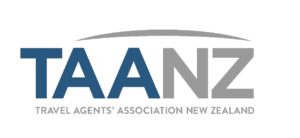 Contact: Lynette Giles
World Travellers Travel expert
lynette@warkworthtravel.co.nz
Phone: 09 425 8009