The Travel Advisor as Superhero
"When Julian and Beverley Cole discovered their flights to Seattle had been cancelled because of a volcanic eruption in Iceland it put their entire trip of a lifetime to Alaska at risk. Fortunately, though, experienced travel advisor Rod Vickers already had a plan-B up his sleeve to save the day.
We were so excited to be going on a wonderful cruise to Alaska – but when we arrived at the airport the required three hours before departure, we learned that our flight was probably going to be cancelled as a knock-on from all the dramas surrounding the ash cloud coming from the eruption of Eyjafjallajökull in Iceland.
"When the cancellation was confirmed it was very alarming because we had to connect with our cruise the day after our arrival in Seattle.
"But when we called Rod with the news that our flight had been cancelled, he already had a plan in place and was able to confirm our booking and get us on the first available flight out. Luckily he'd seen all the dramas the ash cloud was causing for travellers and had pre-emptively held some seats for us on Air Tahiti Nui via Tahiti.
It was tight but we did make our cruise departure and were so relieved to have got there in time – especially when we realised that a lot of other people didn't.
"The whole team at World Travellers Titirangi is magic – every booking we make through them is well thought through and runs exactly to plan. Even when it's part of a tiki tour around the USA to visit Frank Lloyd Wright buildings that takes you from Spring Green in Wisconsin to rural south-western Pennsylvania."
'If You Don't See The TAANZ sign, You're Not Covered'!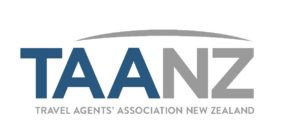 Contact: Rod Vickers
World Travellers Travel advisor
rod@titirangitravel.co.nz
Mobile: 027 274 1317
Phone: 09 817 8042