The Travel Advisor as your local gatekeeper
Mike McRoberts' work as a TV journalist has taken him to some of the world's toughest destinations – so when he decided on a holiday to see the authentic side of Mexico, he knew the country came with a mixed reputation. What's more, Mike wanted to experience the real side to a country which had always interested him alongside close friends and all their children, who were aged from 12 to 15. So he contacted travel advisor Andrew Parke to find the right balance of rest and reality.
"I was really keen to go to Mexico and thought it would be a great place for the kids to experience. Of course, Mexico has had a bit of a bad rap in terms of crime and such over the past few years but my travels to war zones and disaster zones has taught me that often these cases can be quite isolated.
"Our brief to Andrew was simple – we want some chill out time, but also want to include something a bit more challenging for us all that that will really allow us to experience Mexico. Preferably with no technology.
"The reality is that we totally could have gone online and booked one of the resorts there. But our most favourite part of the trip was the week in between resorts that Andrew arranged, where we travelled with a guide along the Guatemalan border. It was just extraordinary to spend time in the Mayan Indian villages and we were lucky enough to be there for a change-over ritual where one local family takes over the running of the village from another. It was an amazing experience to see that and the whole week took us all out of our comfort zones in a positive way.
"When we contacted Andrew, we knew that we wanted to experience the real Mexico but had little idea of how. A lot of the places that we visited had no other tourists and just locals, so we really did get a good sense of the country. It was a brilliant trip!"
'If You Don't See The TAANZ sign, You're Not Covered'!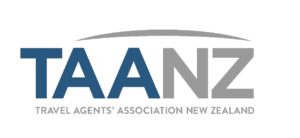 Contact: Andrew Parke
World Travellers Travel Advisor
andrew.parke@fuziontravel.co.nz
Phone: 09 527 7893
Mobile: 021 972 710